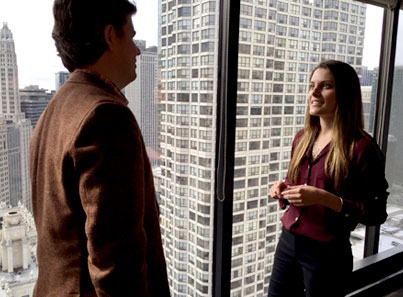 Client Service Careers
PASSIONATE PROBLEM-SOLVERS. RELENTLESS COLLABORATORS. DRIVEN PROFESSIONALS. That's our Client Service team at TMP.
Can you explain the complex in simple ways? Dive deep into your client's business and know it as well as your own? Be resourceful when faced with challenges? TMP is where you can own the client relationship and drive every aspect of your accounts – from creative to strategy to technology – orchestrating internal teams and moving the partnership forward.
What's it like at TMP
Hear from team members across TMP's client service department.
What's it like to work in Client Service?
It's the only role in the company where you get to play the puzzle master. You learn our clients and company inside and out, manage your own accounts and goals, and immerse yourself in everything from data and creative to digital and software. You get to the point where you're as central to the company as you are to your clients.
How would you describe the perfect candidate?
You have to be relationship-oriented and a good communicator – both with the client and your co-workers. Good judgment is key. Taking 'the easy way' doesn't cut it here.
What's the department culture?
It's heads-down working when required, but we have a great time when the job is done. People love it here and feel very supported – in and outside of the office.
What's unique about working at TMP?
We're constantly innovating, thinking forward and reinventing ourselves on a daily basis to stay ahead of our competitors.
Benefits
We understand that job fulfillment comes from job support. That's why we offer a comprehensive benefits package that includes:
21 days of PTO during your first year of employment (10 company-paid holidays and your birthday)
Health, Dental & Vision coverage for you and your family
Short and Long Term Disability coverage and Basic Life Insurance for you
Competitive Compensation Package
401(k) Plan
Access to industry-leading subject matter experts
Great coworkers