EMPLOYEE SPOTLIGHT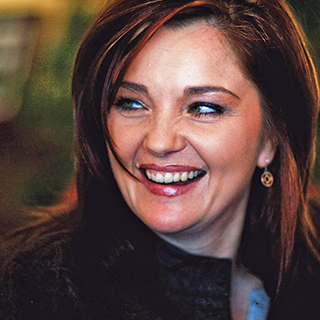 Christa Kassouny
VP, Client Strategy
TMP Glendale (California) office
At the heart of TMP are the people. Employee reviews on Glassdoor routinely cite working with "smart people with a ton of experience" as a major pro of the job. In the "Tell Me About Yourself" series, we sit down with TMP employees from across the globe to learn more about who they are and what makes them tick. Get to know Christa Kassouny, VP, Client Strategy in the TMP Glendale (California) office.
TMP: When did your TMP career begin?
Christa Kassouny: October 2005
TMP: What is your current role and responsibilities and what does your team/department do?
CK: As VP, Client Strategy I am primarily responsible for introducing and driving recruitment strategies to ensure success and ROI. I also work with New Business to win and onboard new clientele. But I spend most my days developing and achieving successful strategic recruitment marketing plans for all my clients. I also act as an SME for my clients and local associations as a guest speaker and educator. Essentially, I do whatever Sr. TMP Leadership asks me to do. Also, to be clear, I couldn't do any of this without my team whom I'm very fortunate to work with every day.
TMP: What other roles have you had while at TMP?
CK: Account Coordinator; Account Executive; Project Manager; Account Director; and RVP, Operations.
TMP: What advice would give to new employees?
CK: I'd give a new employee three points to consider during their TMP adventure:
Listen. Listen to everything and everyone. Do not multi–task while having a conversation. Give that person your undivided attention, they deserve it.
Create a positive personal brand for yourself. Make sure you are thought of in a positive light both with your TMP colleagues and your clients. Be kind and be respectful. Period.
Be fearless. Put yourself out there and embrace a challenge. You never know what you'll learn or where it will take you.
TMP: What's one interesting fact about yourself that your co-workers do not know?
CK: Before I got into Advertising & Communications, I studied law. While I have strong passion for reading, spending my days in the Law Library, writing briefs and working alone simply didn't work for me. So I answered an ad in the Sunday newspaper for an "Assistant to the President of an Ad Agency" and well, the rest is history.
Want to work with Christa and people like her? We're looking for creative, dynamic and outside-the-box-thinkers. View our available positions and apply today!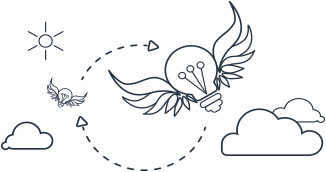 Creativity. Imagination. Vision.
Work at a place where everything and everyone around you is inspiring.