Resource Center
The Power of Candidate Journey Mapping Employer Brand /
Webinar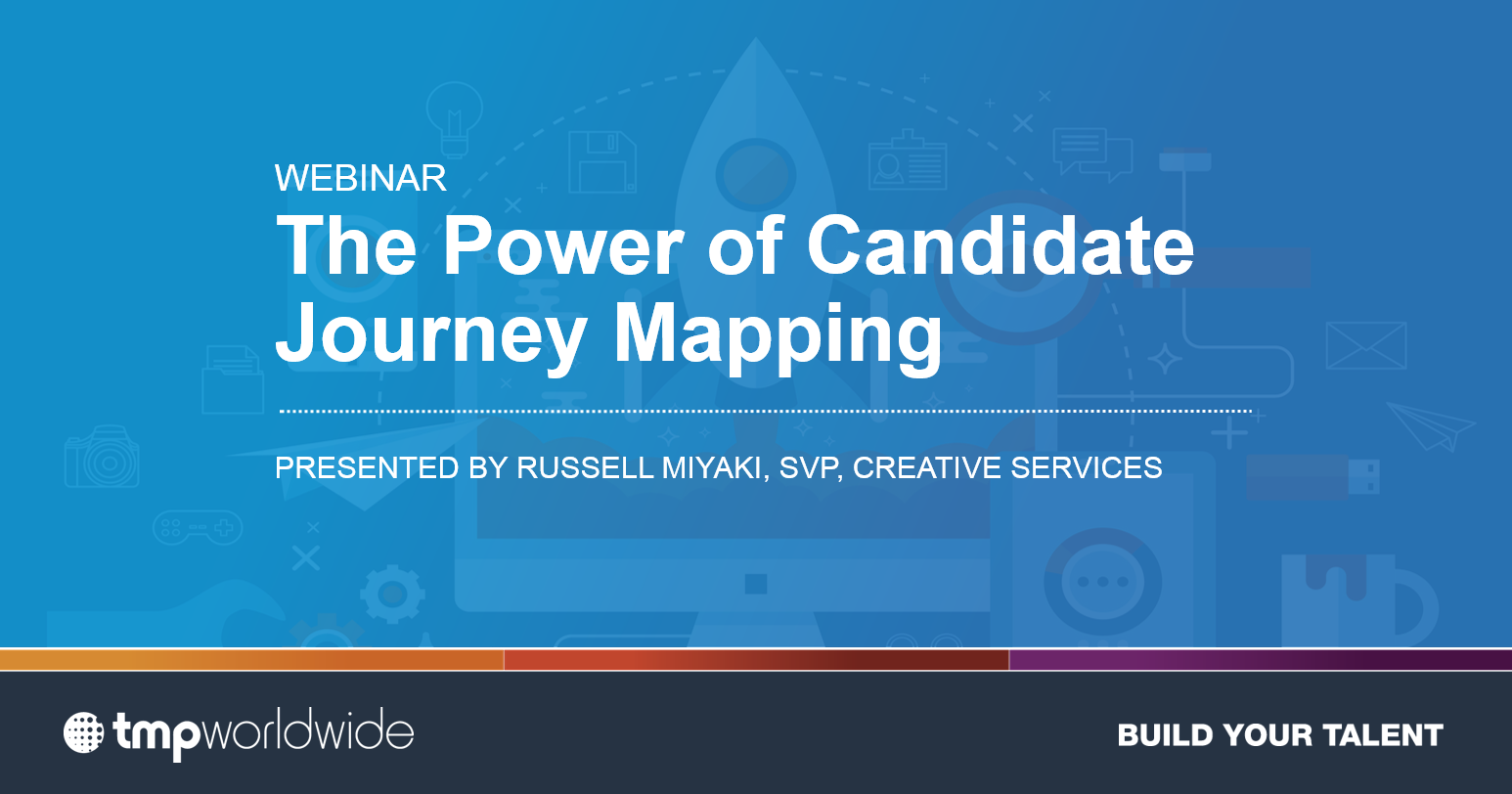 The candidate experience has the power to win or lose you great talent and customers, and every brand has some degree of a candidate experience. However, the gap lies when mapping those experiences to your candidate's needs at the right micro-moment, in context within the stage of their consideration cycle.
In this webinar, TMP's SVP, Creative Services, Russell Miyaki, takes us through a critical approach that builds what 89% of major brands are focused on as their main differentiator — the Branded Candidate Journey.
Key takeaways:
Empathy mapping: Understanding your audience needs before personalization can happen.
What is a Branded Candidate Journey Map and how to create it?
What are candidate micro-moments?
How Brand UX Design is core to your content strategies.
TMP Governent, LLC
7900 Westpark Dr., T700
USA