Resource Center
How to Start Building a Great Candidate Experience Candidate Experience /
Webinar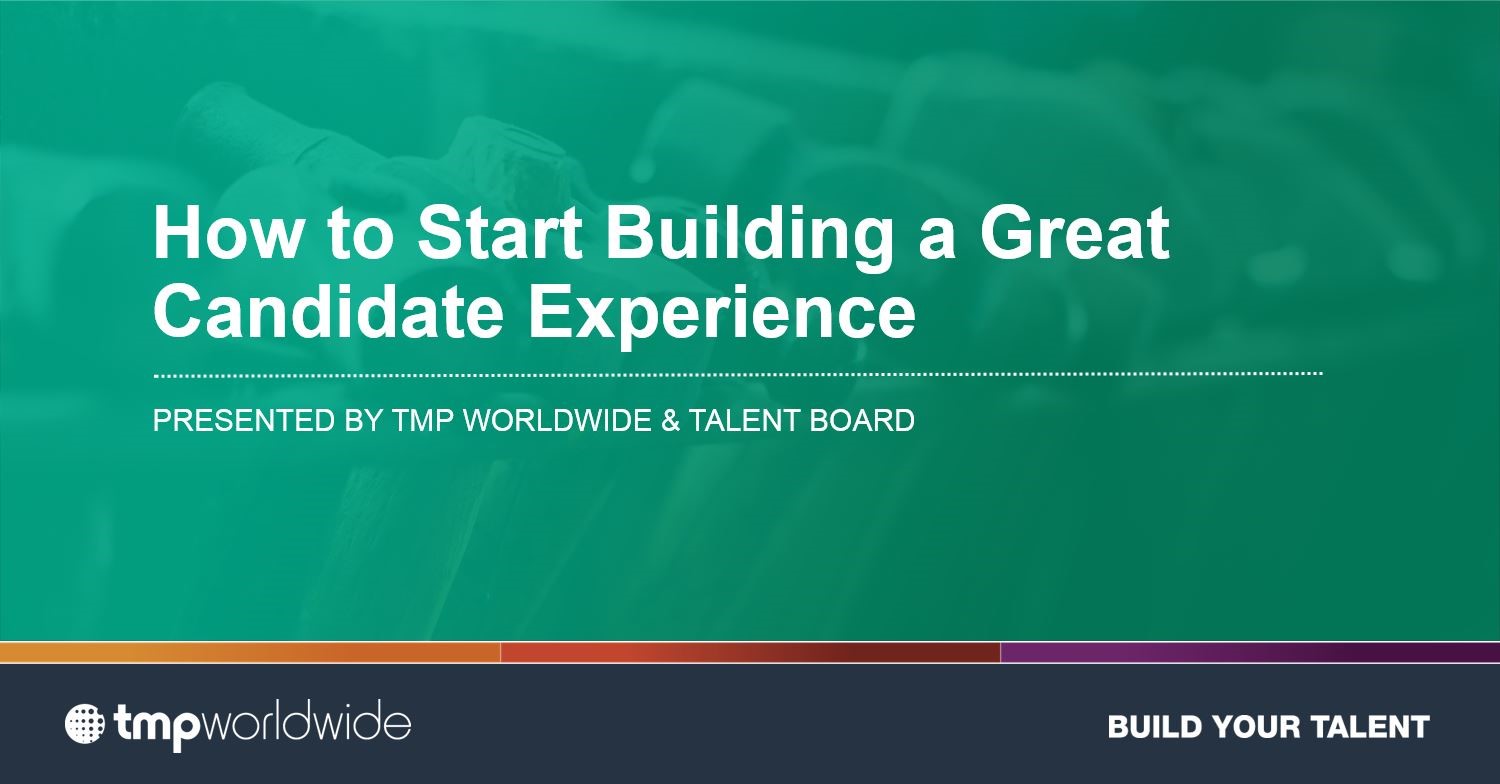 Improving your application process starts with putting yourself in the candidates' shoes and walking through the experience yourself. Many times the urge to capture more and more data from candidates has the effect of driving candidates away. Shortening the application process to focus on what is truly necessary is one of the first steps forward in improving candidate experience. Every candidate lost due to a poor process costs your company money and harms your employer brand.
In this webinar, Vice President and Client Architect at TMP, Chris Citero, along with Talent Board, provide an informative 30-minute webinar that covers:
Learning how to think like a candidate.
Learning what short-term actions you can take to start making an impact.
Seeing what other companies are doing to create great candidate experiences.
Request Material
TMP Governent, LLC
7900 Westpark Dr., T700
USA