Resource Center
Building a Best-In-Class Candidate Experience with Fiserv Candidate Experience /
Webinar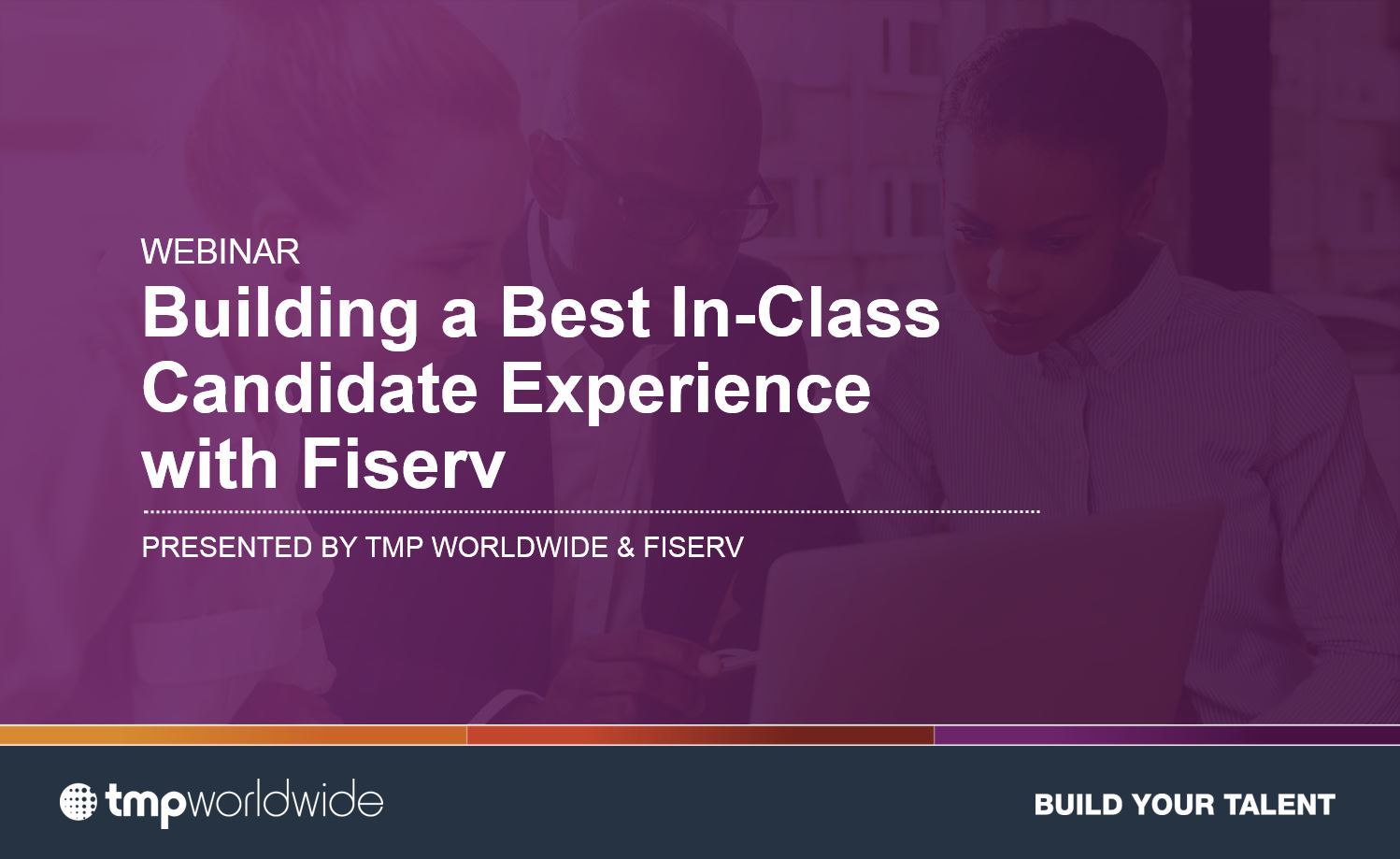 Talent Acquisition leaders around the globe can all agree that building their Employer Brand is critical to their recruiting functions and the best channel to build their employer brand is on their Career Site.
Partnering together, TMP & Fiserv have worked to build a world-class, global candidate experience that features personalized messaging, social recruitment, retargeting and programmatic prospecting as well as data-driven decision making.
Join us for this webinar, where TMP's SVP, Platform Sales & Strategy Joe Vaccarella, and Fiserv's Director, Talent Acquisition & Recruiting Operations Julia Levy and Recruiting Manager, Social Media and Candidate Experience, Alec Brown, will discuss the ingredients that have made Fiserv's career website successful.
TMP Governent, LLC
7900 Westpark Dr., T700
USA