Resource Center
Employees = Activating Your Brand Through Authentic Content Employer Brand /
Webinar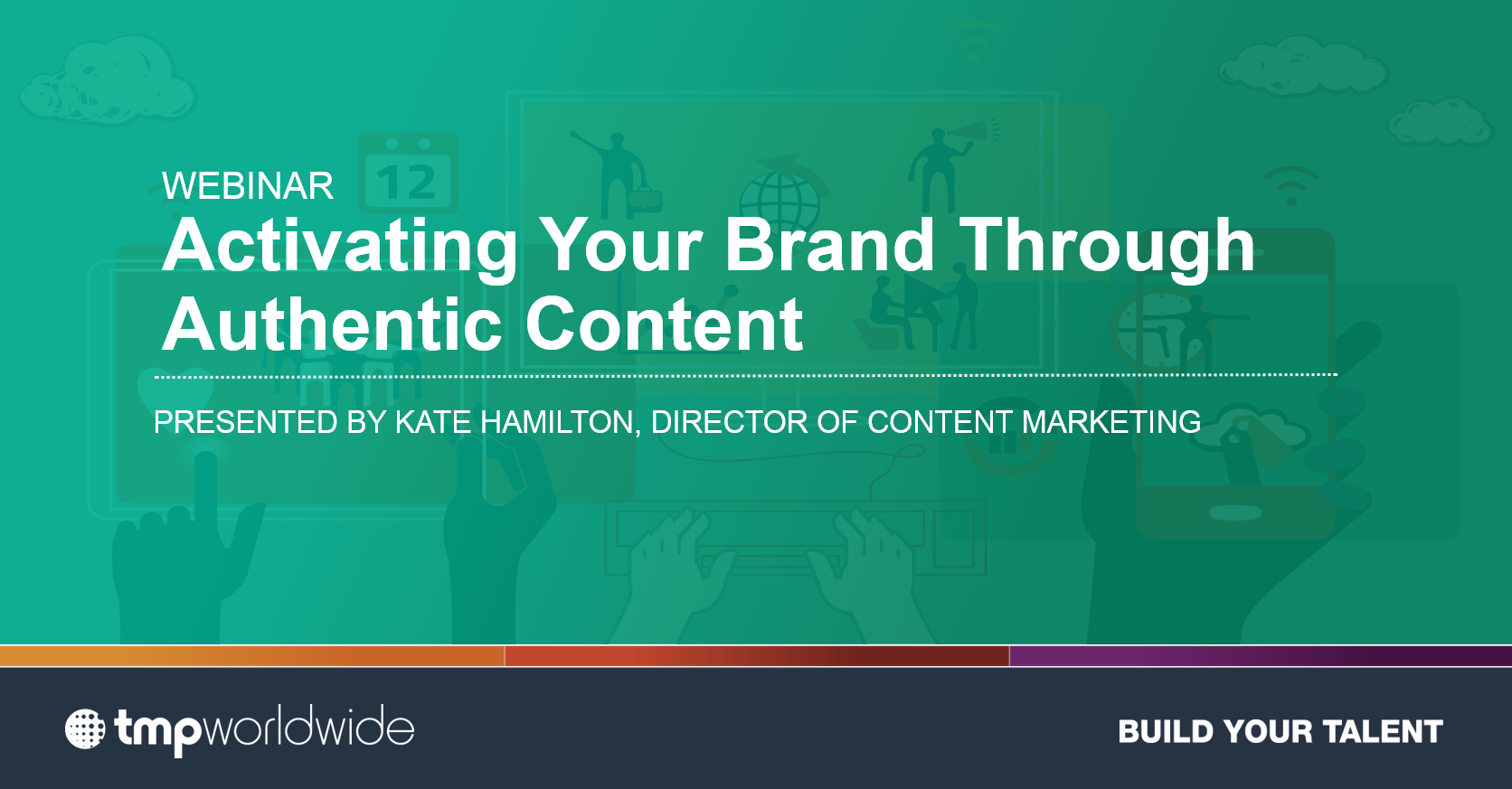 In its simplest form, content is storytelling. Telling good stories has existed since humans have roamed the earth. But in today's vast, ephemeral and high-speed Insta-world, the story is often lost between bite-sized campaigns and 140 characters. And telling your brand story effectively can make all the difference in breaking through the noise and reaching your quality, top talent.
Candidates, like all content consumers, are looking for stories that resonate with them and answer their questions. As recruitment marketers, our job is to tell those stories that bring your brand to life, showcase your culture and reach the talent that will make your company successful.
In this webinar you will learn the key components needed for a successful content activation strategy.
Key takeaways:
How to build a strategy that is intentional, always on and targeted.
How to tailor your key messages to resonate with your target audiences.
How to determine where to spend your time, and money.
How to uncover your untold stories?
TMP Governent, LLC
7900 Westpark Dr., T700
USA